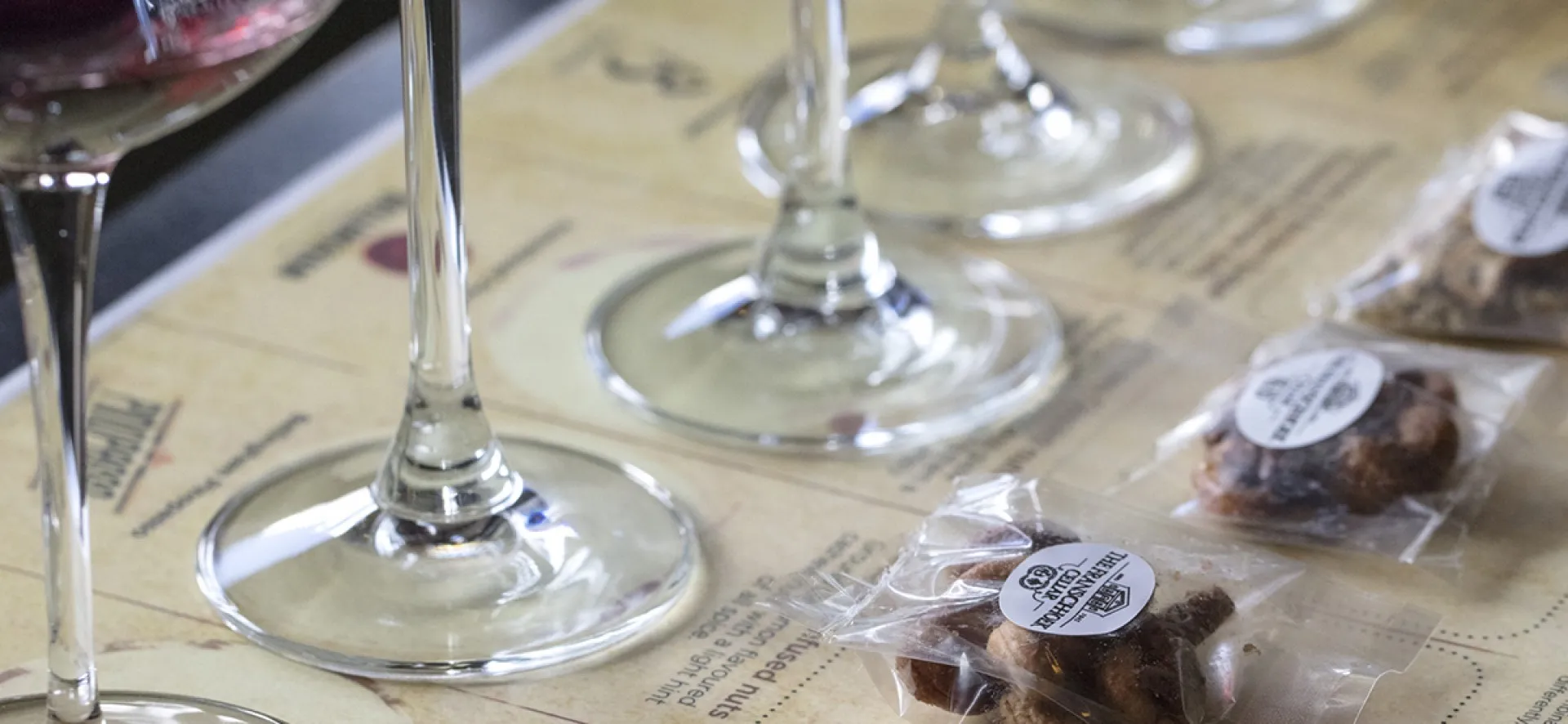 Wine tasting experiences at Franschhoek Cellar - so much more than wine!
It's a beautiful time of year to explore the Cape Winelands as nature is alive with the lively sights, sounds…and tastes of early summer. And at Franschhoek Cellar, we are celebrating the new season with an exciting line-up of wine tasting experiences.
October is Pinotage month on the South African wine calendar, and as a tribute to our national grape, Franschhoek Cellar is introducing a brand new heritage-themed Pinotage tasting experience featuring our five Pinotages paired with complimentary snack portions of delicious biltong and nuts.
Some of our most popular tastings include the wine and cheese tasting experience, as well as the wine and chocolate tasting experience. As the Franschhoek Valley is world-renowned for its cheeses and chocolates, we have perfected the art of pairing these classic culinary combinations with our wines.
Other wine tastings include the expanse Franschhoek Cellar range, as well as tastings of our sister brands Bellingham and Brampton. So visit our stunning tasting emporium this summer, where our wine hosts will welcome you with expert wine knowledge and the most exceptional Franschhoek hospitality. Because at Franschhoek Cellar, wine tastings are about so much more than just wine!
Book your tasting here:
http://franschhoekcellar.co.za/wines/#wine