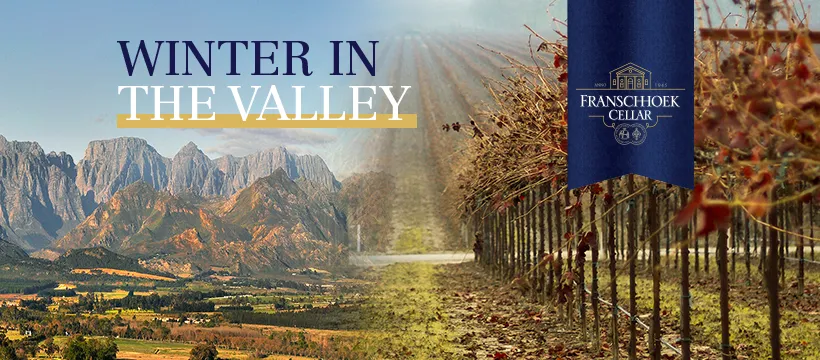 COSY COMFORT

Enjoy winter in our wonderland. CURL UP WITH A GLASS OF RED WINE in the cosy comfort of our beautiful Franschhoek Valley.
Join us around the fireplace, or enjoy a helping of hearty comfort food prepared by our incredible chefs paired with your favourite
red. We look forward to your visit!


CABERNET SAUVIGNON PAIRING

Of course winter wouldn't be the same without a rich red wine and comfort food. We recommend THE CHURCHYARD, our
decadently full bodied cabernet sauvignon paired with a hearty lamb shank at our Bistro. Reserve a table and join us for an
unforgettable meal this winter.

BASTILLE FESTIVAL: 16 JUNE

Have you booked your ticket for the BASTILLE FESTIVAL yet?
This annual celebration of all things French is around the corner. Tickets to this gastronomic affair tend to fly, so to avoid missing
out, we recommend booking tout suit!