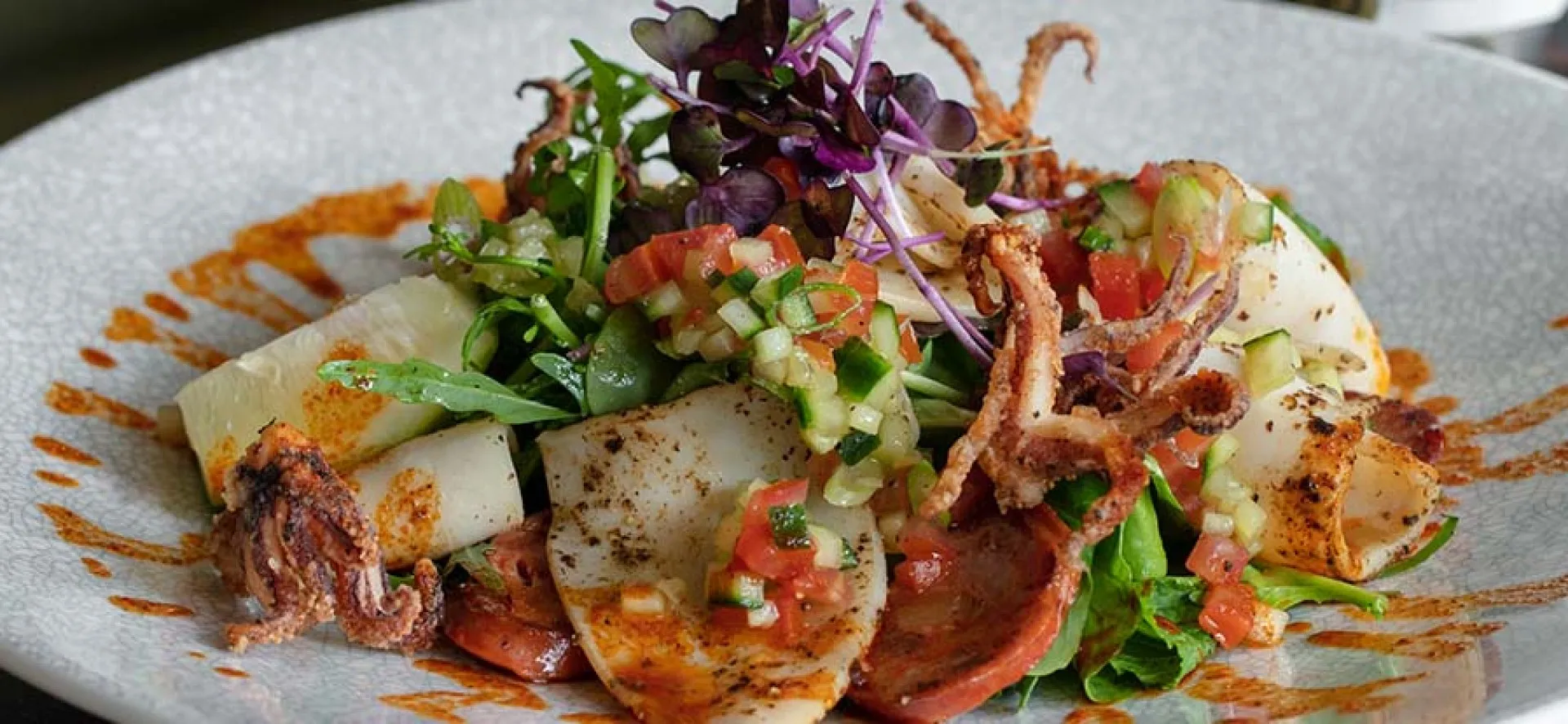 Salads you have to try before the end of summer at Franschhoek Cellar
It is shaping up to be a cooler month, and it seems we are in for some hot days before the end of summer. No need to wilt though, because at Franschhoek Cellar we are still celebrating the best of beautiful summer produce with salads that are light, refreshing but also seriously satisfying.
The sesame seared tuna salad is a speciality of the Franschhoek Cellar restaurant and exemplifies the vibrancy and freshness of summer. It consists of a beautifully prepared sesame seared tuna steak on a bed of sweet peppers and green vegetables from our garden and rounded off with aioli and chilli-garlic soy sauce.
The quinoa salad is an evergreen vegetarian favourite. This substantial salad is packed with flavours that make the quinoa truly shine, like toasted almonds, artichokes, sundried tomatoes, garlic-infused bocconcini and beetroot vinaigrette.
Our blackened chicken salad evokes the flavours of a classic summer braai fiesta, with a juicy chargrilled chicken breast, bean sprouts, cucumber, candied nuts, seasonal fruit and pancetta making up this moreish mix.
Moreover, last but certainly not least, the squid and chorizo salad combine these two exquisite ingredients, together with flavourful greens, paprika and confit tomato for an exotic twist on this Mediterranean classic.
So bring your special someone, your friends or your family, and bring an appetite for the beautiful things in life to Franschhoek Cellar, where you will find food, wine and hospitality that match your loftiest expectations of summer living.