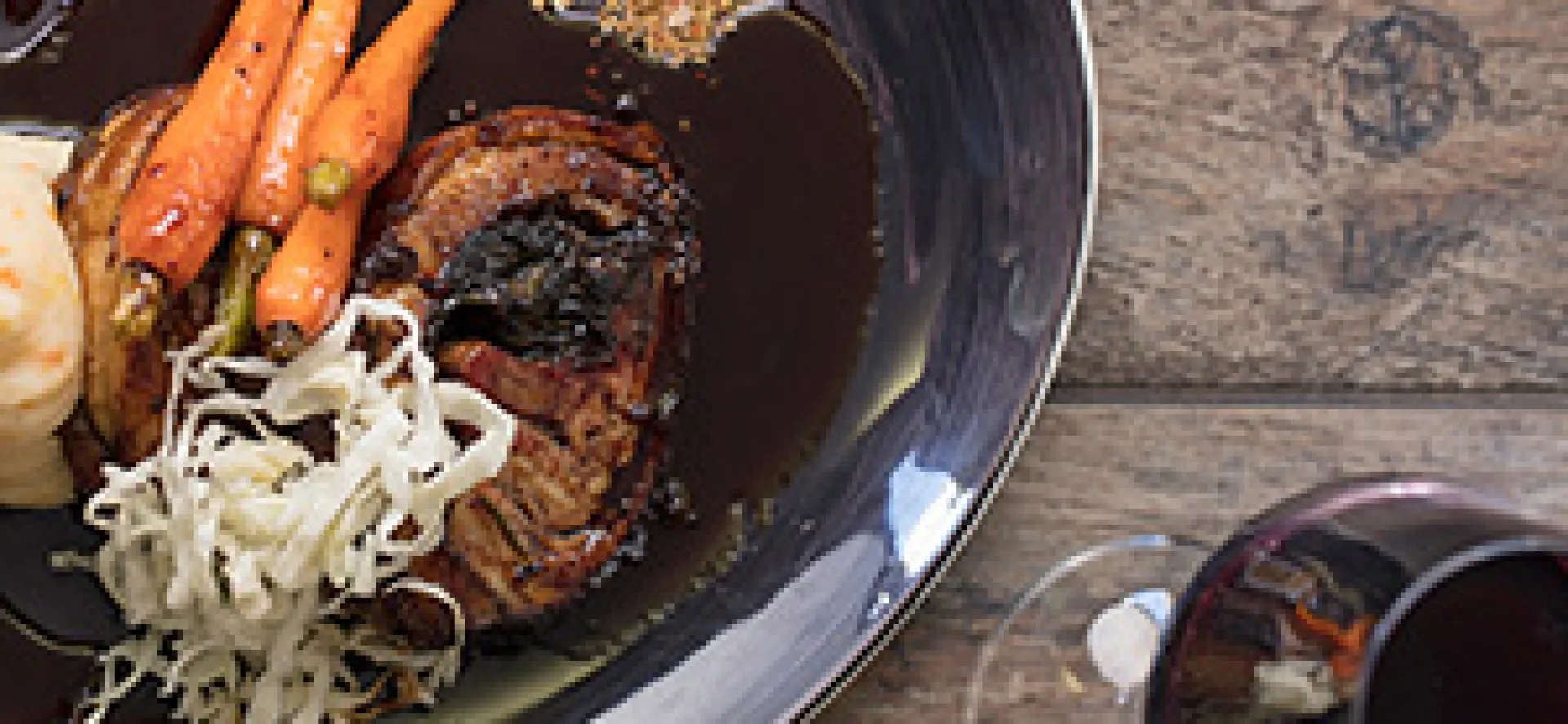 October is all about Pinotage at Franschhoek Cellar
So Africa's national grape, and with good reason. Pinotage is responsible for some of the most popular and characterful wines in the country. With International Pinotage Day being held on 13 October this year, Franschhoek Cellar is dedicating the entire month of October to celebrating everything that makes Pinotage such an essential part of our wine heritage.
By now most wine enthusiasts will know its history. Pinotage was created in 1925 by professor Abraham Izak Perold at Stellenbosch University. It is a cross between Hermitage and Pinot Noir, and Perold intended to combine the best qualities of the robust Hermitage with Pinot Noir, a grape that makes great wine but is notoriously difficult to grow.
Franschhoek Cellar is home to the outstanding Stone Bridge Pinotage, with its mouth-watering flavours of black cherries, sweet oak spice, and raspberry jam. It is named after the stone bridge in Franschhoek Mountain Pass, which was built in 1825 and is the oldest stone bridge still in use in South Africa.
Apart from our special Pinotage themed tasting, Franschhoek Cellar is also championing Pinotage in the kitchen this month with a dish designed to show off the wine's unique flavour profile. Join us at our restaurant from 13-20 October for the food and wine special of Pork Belly and a glass of Franschhoek Pinotage at R130 per person.
Pinotage wines are generally medium bodied and fruit driven, which give them great versatility when it comes to food pairings. The earthy character you find in a lot of Pinotage wines will immediately have you thinking it will work a treat with meat, which is true but don't be afraid to think a bit more out of the box. Pinotage is also excellent with dishes as diverse as sushi, smoked salmon, bacon and eggs, banana bread and even pumpkin pie for Halloween!
Join the Franschhoek Cellar Wine Club during October by buying a case or more of Pinotage and stand to win a unique Pinotage and Biltong pairing experience at the cellar door for you and 3 friends valued at R500. To buy a case of our Pinotage click here -
http://shop.franschhoekcellar.co.za/