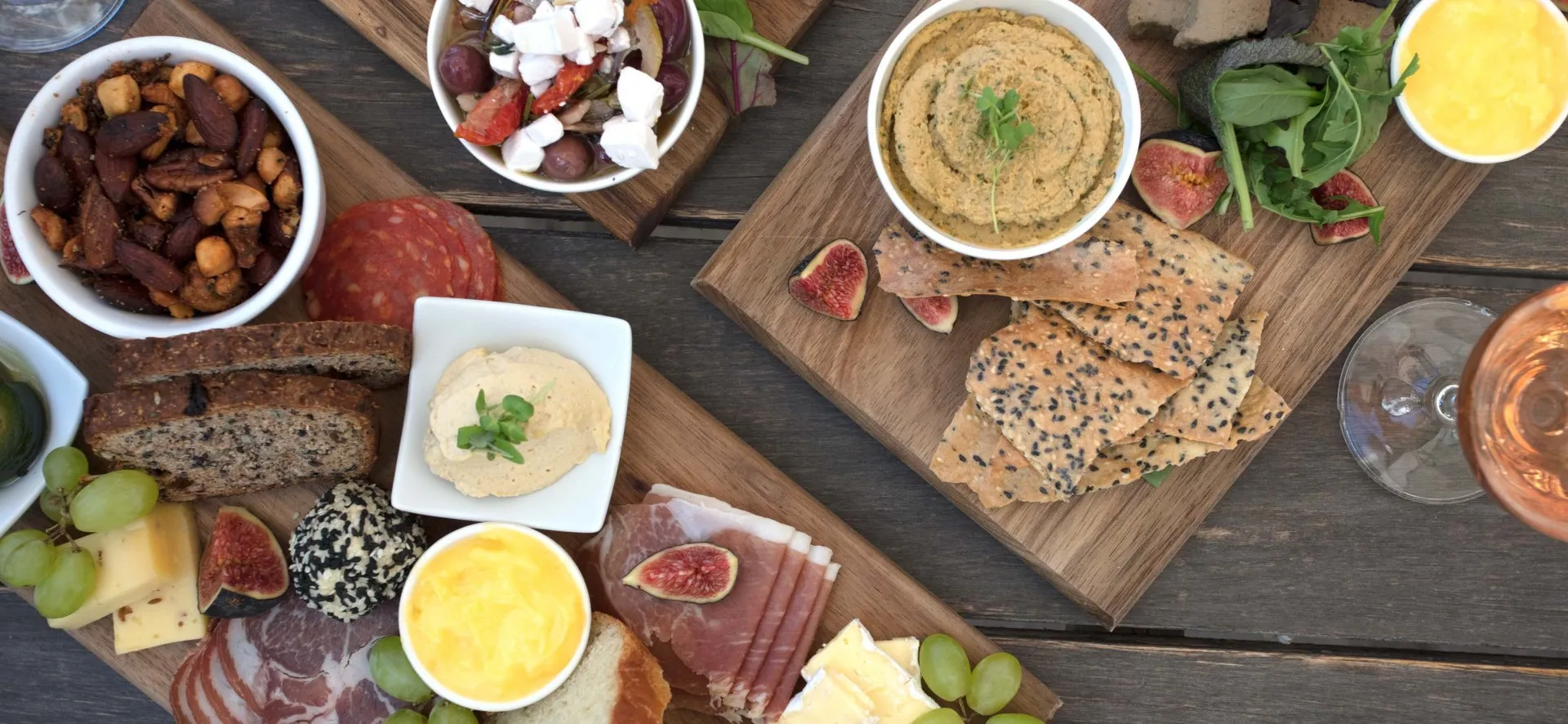 Franschhoek Cellar's new snack menu - a feast of local flavour!
Franschhoek Cellar is famous for many things: warm hospitality, innovative wine tastings and pairings, fantastic facilities for kids and not least,the delicious seasonal fare served by its restaurant. The exciting new Bits and Boards menu is a testament to this. Featuring a variety of fresh, vibrant tapas-style dishes, made from the finest locally sourced produce, it has amassed a dedicated following among visitors looking for smaller but satisfying portions to share.
Like all Franschhoek Cellar's menus, the Bits and Boards menu is updated regularly to incorporate fresh local produce according to seasonal availability. The Franschhoek Valley is known for its world-class cuisine and home to some of the finest artisanal produce in the country, much of which is celebrated in this menu. Like the Famous Valley Board consisting of sought-after local charcuterie and cheeses, along with a selection of spreads, preserves, fresh fruit, nuts and bread.
Another dish that is great for sharing is the Franschhoek Cellar Cheese Board, featuring the valley's acclaimed Camembert, Chevré, Kwaito and Gorgonzola cheeses with preserves, berry jam, bread and crackers. The Mexican Nachos is a luxurious version of this crowd favourite made with whipped cream cheese, spicy salsa, avocado, Emmental and mature cheddar.
More sumptuous additions to the menu and perfect for snacking on cooler autumn days, are the pork and liver terrine with red onion marmalade, beetroot crisps, Melba toast and basil pesto, as well as the popular bobotie spring rolls made with curried beef mince and Mrs Ball's chutney. There is also a mouth-watering selection of biltong, droëwors, nuts, crispy potato wedges and marinated olive snack plates.
Franschhoek Cellar has an expansive range of wines to provide the perfect pairing for every dish, as well as fine craft beers and cocktails. So make sure you visit and experience the feast of local flavour that is the Bits, Boards and Snack menu, and discover snacks worthy of star attraction status.