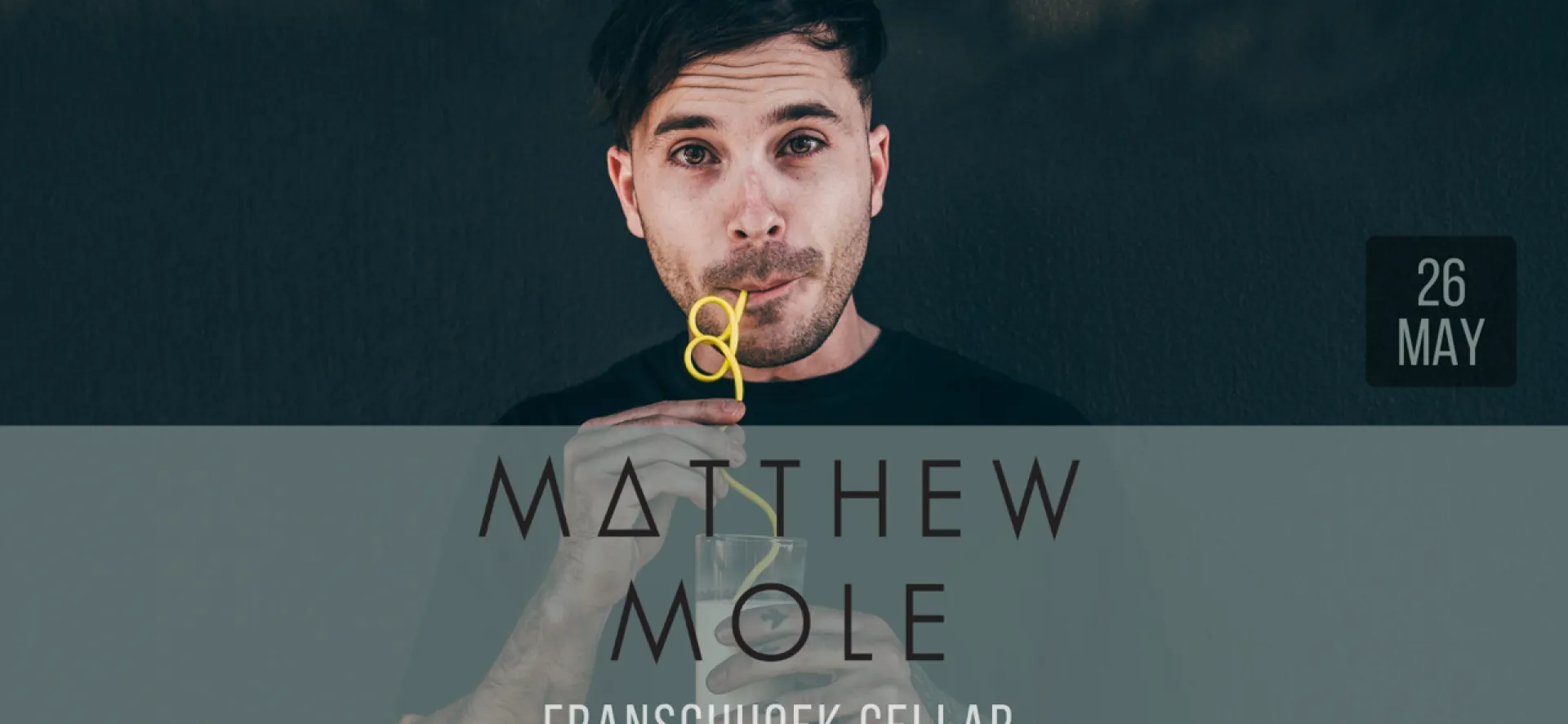 #FHKLive goes 'off' the record with Matthew Mole
Do you remember the moment when you knew music was 'your thing'?
I've loved playing music since I was given my first guitar when I was 11. When I finished school, I knew I had to pursue something music-related because that was my thing
A relaxed dinner with your partner/buddy - what music is playing?
Frank Sinatra, for ANY occasion.
The best compliment a fan has ever given you? (Please don't be shy).
"Nice dungarees"
What role do you feel music plays in a diverse society such as South Africa?
It's massive. Music can cross all sorts of borders within different cultures and beliefs. It can connect people in ways that only music can. There's something attached to music that speaks to people's hearts.
Have you ever visited Franschhoek before? Any special memories or a bucket-list of things to do while you're here?
My wife, Jess, and I got married in Franschhoek. We take any opportunity we can to get back there! The best part of being back is to play music there, but to visit some beautiful wine farms is always a must!
Join us for the show of the year on 26 May 2019,
#FHKLive
is delighted to welcome Matthew Mole back to The Franschhoek Cellar.
Expect an intimate and warm show filled with the songs which have made their way into the ears and hearts of South African and International fans.
Limited tickets - selling fast. Book now to avoid disappointment
http://bit.ly/2Yyv9gF
Seating is unreserved. Join us for lunch at Franschhoek Cellar before the show (not included in ticket price).
Call the restaurant on 021 876 2086. View the delicious menu here
http://thefranschhoekcellar.co.za/our-food