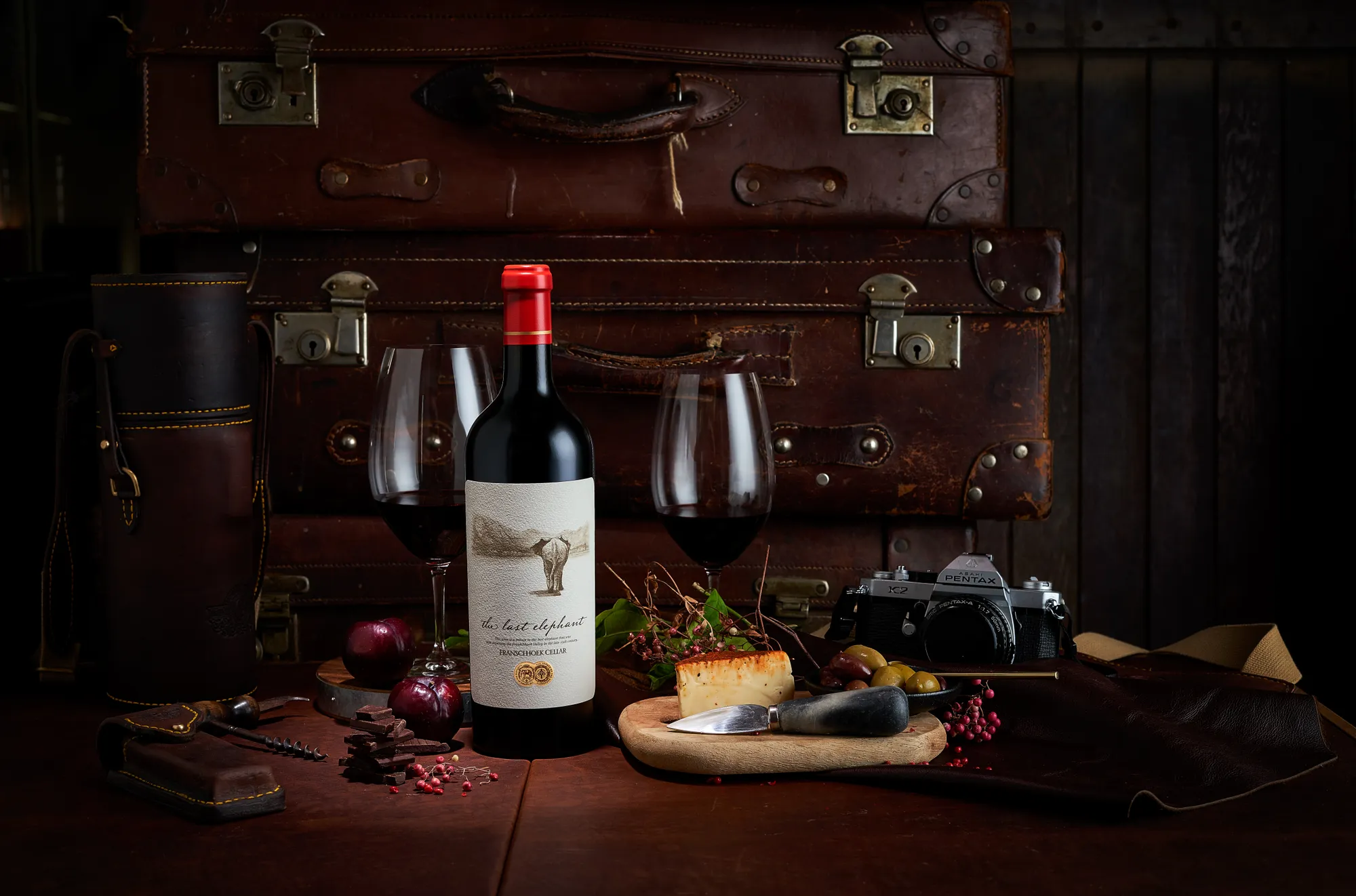 The Last Elephant Scores highly with Tim Atkin MW
Franschhoek Cellar's The Last Elephant has once again received outstanding recognition from British Master of Wine, Tim Atkin MW.

A highlight for wine awards, Tim Atkin MW's annual wine review remains a worldwide industry benchmark of outstanding South African wine. It therefore brings us much excitement to receive another 93 points in the 2023 Special South African report – a testament to the on-going and unwavering dedication to quality and consistency that goes in to producing this exception wine. This is the third consecutive 93 points awarded to this small batch wine.

This exclusive red blend is only made from the very best barrels the winery produces each year and has received a string of outstanding scores and accolades since its maiden release in 2015. This small-production wine from Franschhoek Cellar was crafted as a tribute to the last elephant seen leaving the Valley in the late 19th century, and true to its namesake, the wine is rooted in superb winemaking history, standing out from the crowd, and taking its place amongst the best in the country, and the rest of the winemaking world.

This beautiful Bordeaux style red, is a blend of Merlot, Cabernet Sauvignon, Cabernet Franc, and Petit Verdot, and has complex flavours of moreish dark berry fruit with aromas of cedar wood, lead pencil and cigar box – rounded together by bold structure and fine tannins.