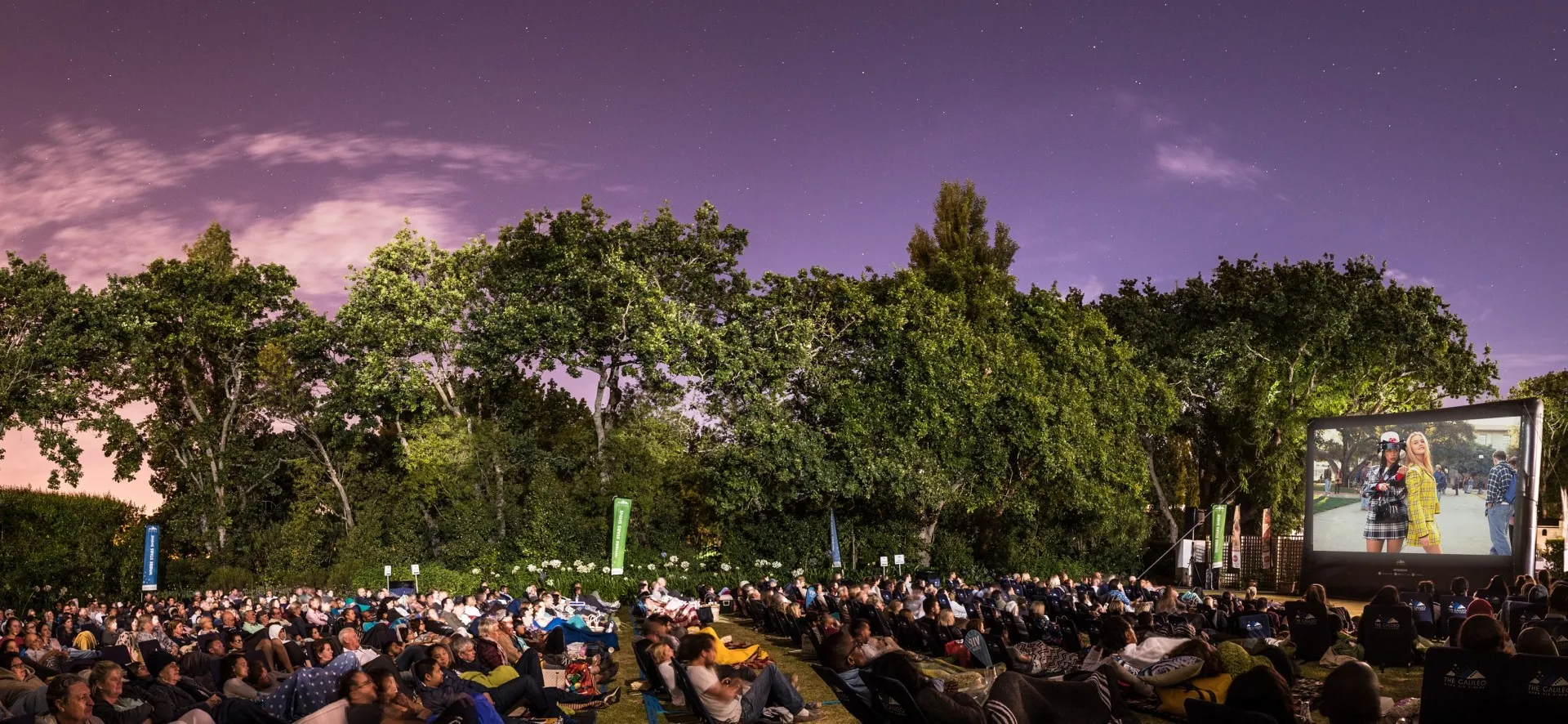 The Galileo Open Air Cinema welcomes you to a magical evening of cinematic delights, tantalizing treats and breath-taking scenery under a canopy of stars.
Ticket prices
Standard: R109 (entry only)
Warm: R117 (plus blanket)
Comfy: R125 (plus backrest)
Warm & comfy: R130 (plus blanket and backrest)
VIP: R195 (Reserved premium seating, blanket, backrest, Coke and a Frey chocolate)
Snuggle: R360 per couple (front row mattress, 2 blankets, 2 pillows and 2 Frey chocolates)
Discounts
Seniors qualify for a R30 discount on Warm & Comfy tickets - they need to have their ID book ready when booking online and also at the door when they arrive.
Children 3 years and under enter The Galileo free of charge.
Queries
Please direct any guest queries to hello@thegalileo.co.za | 071 471 8728.
Food & Drinks
Guests can bring their own food, but cannot bring alcohol into the estate
Backrests & Blankets
Guests can purchase tickets with these items included, but can also rent them on location at R20 a backrest and R10 a blanket. Guests are welcome to bring their own blankets, but not their own chairs/backrest.
MOVIE SPECIFIC INFORMATION
GREASE - 11 JANUARY 2020:
Experience the friendships, romances and adventures of a group of high school kids in the 1950s. Welcome to the singing and dancing world of "Grease," the most successful movie musical of all time. A wholesome exchange student (Olivia Newton-John) and a leather-clad Danny (John Travolta) have a summer romance, but will it cross clique lines?
DOORS OPEN 5PM, MOVIE STARTS 8:30PM
MOVIE LINK:
https://thegalileo.co.za/movie/
WEBTICKETS LINK:
https://www.webtickets.co.za/performance.aspx?itemid=1494016559