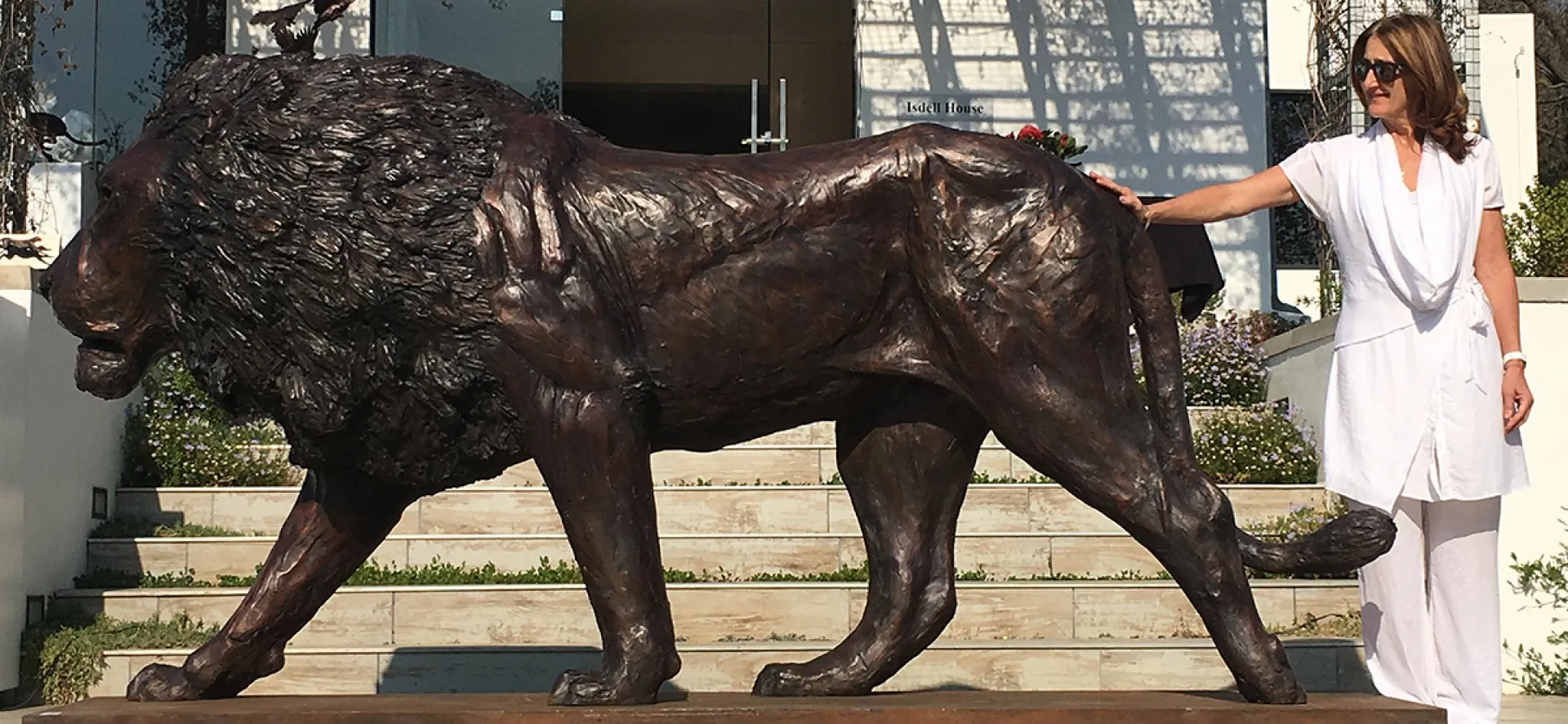 Experience Bruce Little at Franschhoek Cellar for upcoming Art Franschhoek Festival
As part of the Art Franschhoek Festival that will be taking place from 27 October to 25 November 2018, Franschhoek Cellar will be hosting an exhibition of acclaimed South African sculptor Bruce Little, whose lifelike depictions of African wildlife have long captured the imagination of the art world.
Over the years the Franschhoek Valley has established itself as one of the country's premier art destinations with its numerous art galleries and resident artists. Art enthusiasts can choose to leisurely browse the galleries situated along the village's main road, and within a comfortable walking distance from each other. With Art Franschhoek Festival now bringing a number of very special collections to selected participating wineries, visitors to the festival will get to experience the beautiful and natural synergy between wine and art.
Self-taught and instinctual, Bruce Little sculpts to capture the spirit of the wild African creatures he has observed and guarded for most of his life as a game ranger and conservationist in the bushveld. His technique captures in bronze the essential movement and attitudes of his subjects.
Off the back of his recent successful exhibition in London, Little will be showing a number of bronze sculptures at Franschhoek Cellar ranging from a delicate sunbird to a larger than a life-size lion. For an unrivalled experience of the African bushveld, these sculptures allow those who have visited or live on the continent to own a piece of this remarkable and mysterious place.
Entrance to the Bruce Little exhibition at Franschhoek Cellar is free of charge for the duration of the festival. And of course, no visit to Franschhoek Cellar is complete without exploring one of the many unique wine tasting experiences on offer or enjoying a lovely lunch at the restaurant.
For more information about the Art Franschhoek Festival, visit https://franschhoek.org.za/event/art-franschhoek/.