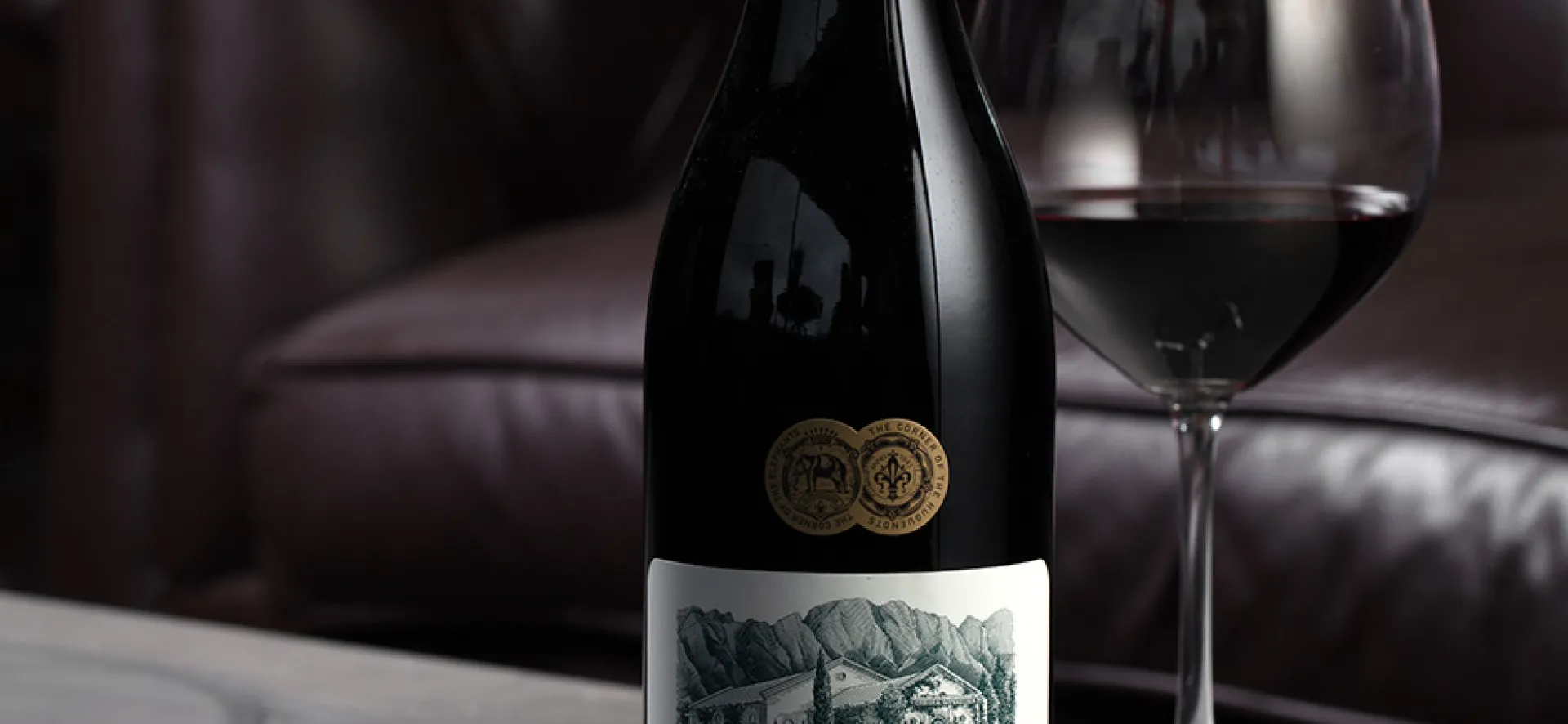 Warm-up this winter with delicious reds from Franschhoek Cellar
Winter is just starting to make its icy presence felt, which means it is the time of year to crack open your favourite bottle of red wine. It is the perfect companion after all, for cosying up to next to a crackling fire with a good book or to enjoy a sumptuous wintry meal with. But what is it about red wine that makes us crave it in winter, more than any other time of year?
Well, when it is cold we tend to eat heartier foods with strong flavours - think meaty stews, soup and spicy curries. To successfully pair these comfort dishes with wine, you need one that can be a good match in terms of flavour and strength. A safe choice for a bold red wine is Cabernet Sauvignon. Franschhoek Cellar, The Churchyard Cabernet Sauvignon, is brimful of blackcurrants and other concentrated dark berry flavours as well as spicy tobacco oak, which makes it the ideal accompaniment for full-bodied food. Alternatively, try the Baker Station Shiraz with its mulberry and plum flavours against a backdrop of fragrant oak spice - perfect for a lamb curry or pepper-crusted steak.
But irrespective of the menu, another reason to enjoy red wine this winter is for its health benefits, which are wide-ranging and well reported. Now recent New Zealand
studies
suggest that red wine in moderation also helps to ward off common colds, one of the perennial health hassles of winter. This is due to it containing flavonoids - compounds with anti-viral, anti-inflammatory and antioxidative properties. So having a glass or two of red wine a day is not only pleasurable but may also help keep the sniffles away. Great anytime winter wines from Franschhoek Cellar are The Old Museum Merlot with its juicy black cherry and velvety tannins, and the Stone Bridge Pinotage which is packed with bright red fruit and sweet spices.
However you are spending the chilly season, make sure to stay warm and well. Click to our
online shop
to stock up on your favourite wines and take advantage of our special winter offers.
Newsletter Signup
Don't want to miss out on a single thing? Sign up for our newsletter