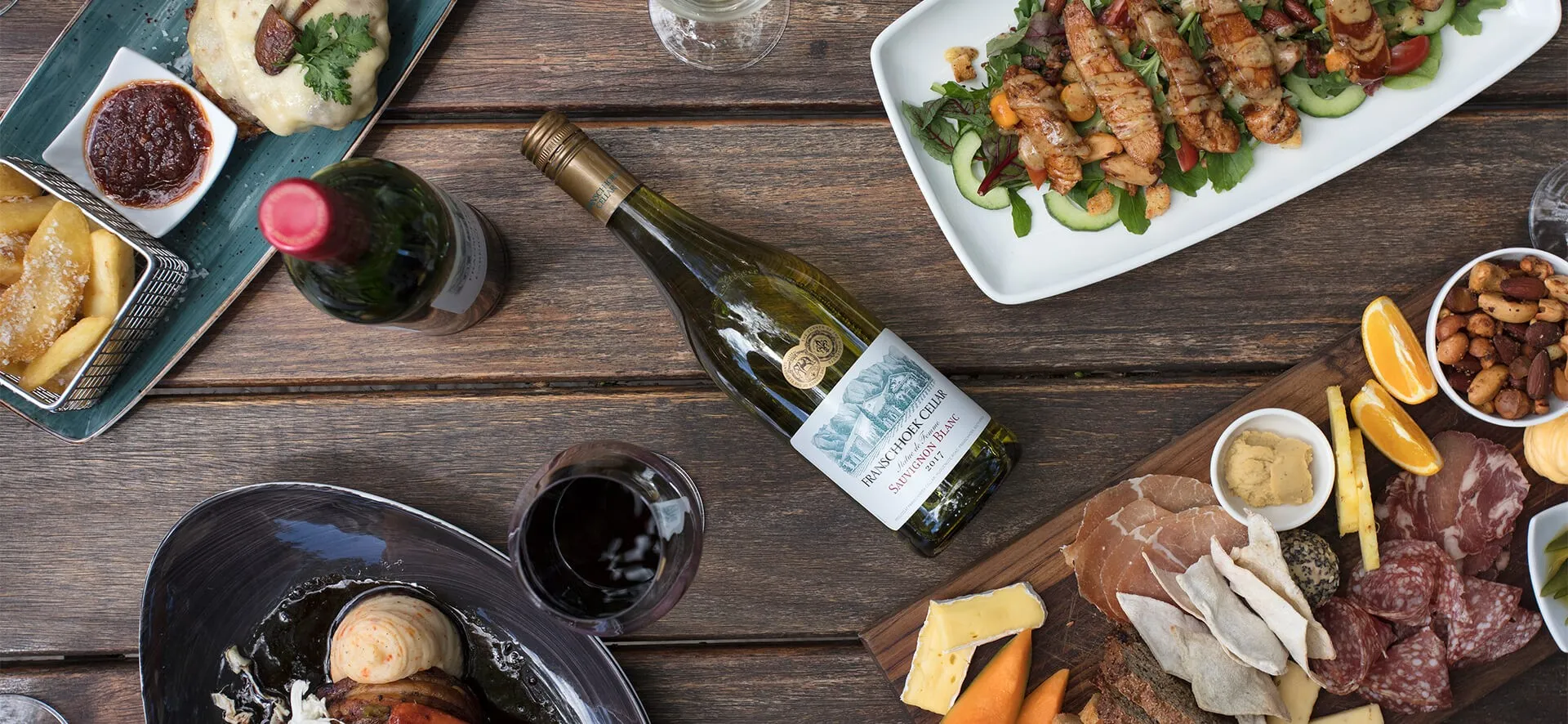 Brilliant new summer menu makes The Franschhoek Cellar the very best place to chill this summer
If you are looking for the perfect spot to escape the searing heat and recover from the pressures of returning to work and school, The Franschhoek Cellar offers the ultimate food and wine retreat this summer! The new seasonal menu puts the spotlight on delicious summer produce and the fresh, flavoursome dishes are bound to invigorate and thrill every tastebud. Every item on the menu was expertly paired by the chef and winemaker with a wine recommendation to help visitors navigate through The Franschhoek Cellar's extensive wine list and find the one that will take their lunch to the next level.
Some of the mouth-watering options include The Franschhoek Cellar's legendary snacks - think bobotie springrolls, the valley snack board packed with the finest local cheeses, charcuterie, olives, fresh fruit and more, crispy mozzarella croquettes, baby marrow & corn samosas, and Mexican nachos to name but a few. The popular salads really set the bar for fresh and satisfying - with vegetarian options like the deconstructed quinoa salad, and on the meatier side, vineyard-style chicken, Franschhoek smoked salmon tartar and sesame seared tuna salads.
For mains, lunchers can look forward to beautiful Cajun spiced squid, sweet and sticky oven roasted duck, slow-roasted pork belly, a selection of gourmet burgers including vegetarian, grilled beef fillet and beer battered hake - all served with stunning side dishes. And don't forget about the little ones - kids are catered for in a big way. They can enjoy yummy homemade spaghetti and meatballs, a beef or chicken burger, cheesy jaffle, calamari, pizza and much more.
When it comes to drinks, there are many ways to stay cool at The Franschhoek Cellar, and the choices stretch far beyond an excellent range of wines. The artisanal beer garden offers the much loved Brampton Lager and Cape Weiss, and the unique cocktails are also well worth a taste - from the refreshing goji berry and dragon fruit daiquiri to the tasty Brampton berry jar.
And for a sensational sweet ending to your lunch, try the decadent chocolate and macadamia nut brownie with ice cream, Crème Brûlée, refreshing sorbets or Las Paletas handmade fruit lollies. Or make your way to The Franschhoek Cellar's brand new hangout spot for java lovers, Grape&Bean. Here you'll find a superb selection of freshly brewed coffees, cakes and other sweet treats.
So forget about your "Janu-worries" for a while and head on over to The Franschhoek Cellar for a lunch that will linger long in your memory. It's a visit that truly ticks all the boxes - fresh and delicious seasonal food, an amazing selection of wines and other artisanal beverages, unmatched hospitality and the best family vibe in the winelands!