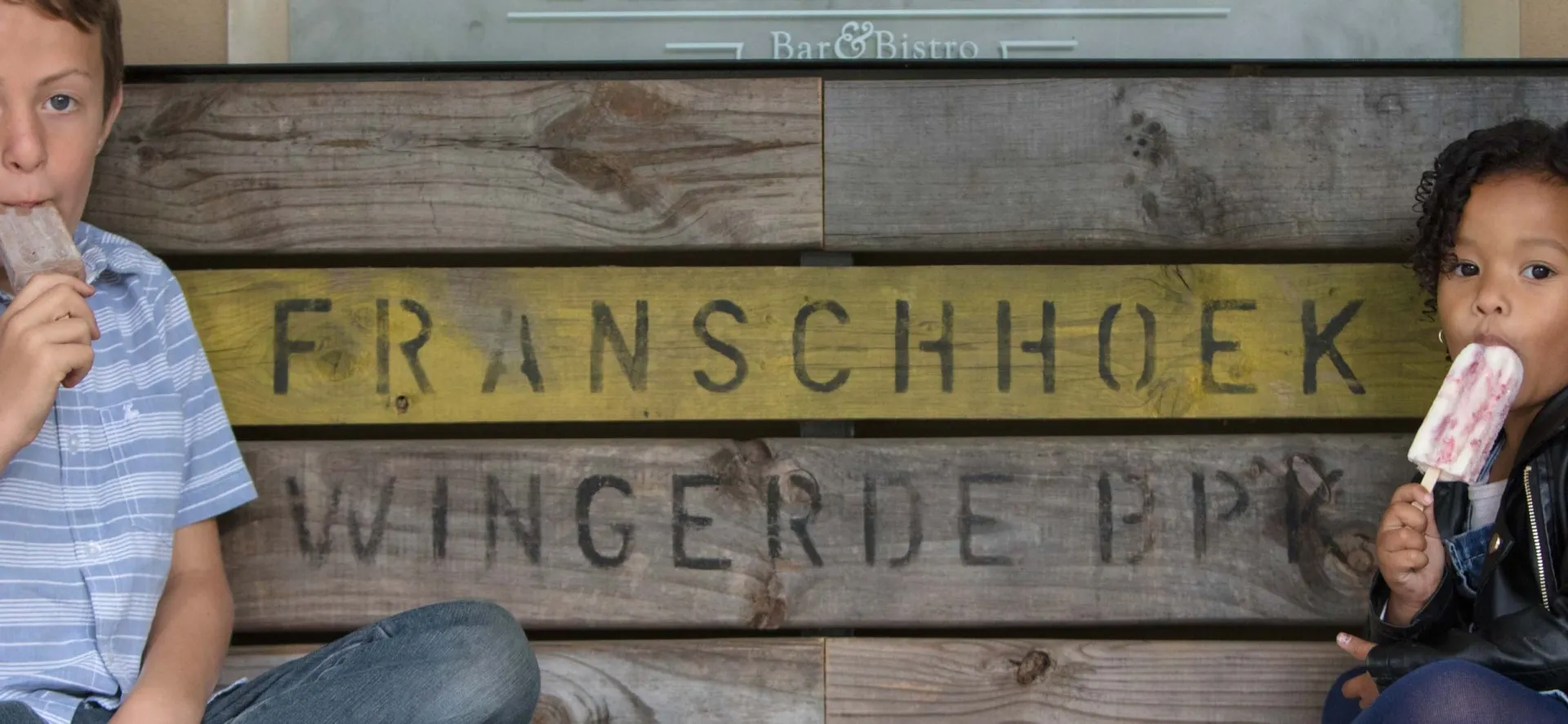 Choose Franschhoek Cellar for your child's birthday party, and win big!
Why not take the stress out of planning your child's next party by having it at Franschhoek Cellar?
Organising a
children's birthday party
can be a daunting task. There is the guest list, theme, decorations and food to think about. And hosting a horde of little ones at your house could leave an aftermath of cleaning-up too terrifying to contemplate. Why not take the stress out of planning your
child
's next party by having it at
Franschhoek Cella
r? We have all the amenities to make it a superbly relaxing, yet entertaining occasion for kids and parents alike.
One of
Franschhoek Cellar
's most popular attractions is our fantastic covered play park, where
kids
can play for hours under the attentive supervision of our capable
childminders,
giving parents complete peace of mind to enjoy a wine tasting or the sumptuous offerings of our restaurant in the tranquil courtyard. The spacious surrounds allow kids the freedom to run around and have fun to heart's content.
Children can feast on nutritious, delicious dishes from their own unique menu which includes favourites such as homemade spaghetti and meatballs, beef or chicken burger, baked fish, pizza and much more. Moreover, don't forget the great selection of sweet treats to make the party extra yum.
So this year, take the hassle out of kids party planning by hosting yours at the ultimate wine destination for the whole family that will make the celebration a pleasure for young and older.
Franschhoek Cellar
is
giving away
an R3 000 voucher towards the booking of a birthday party at our incredible kid's venue. All you have to do is follow us on Instagram and tag 3 friends that you'll be inviting to the party to stand a chance to win.
Follow us
here