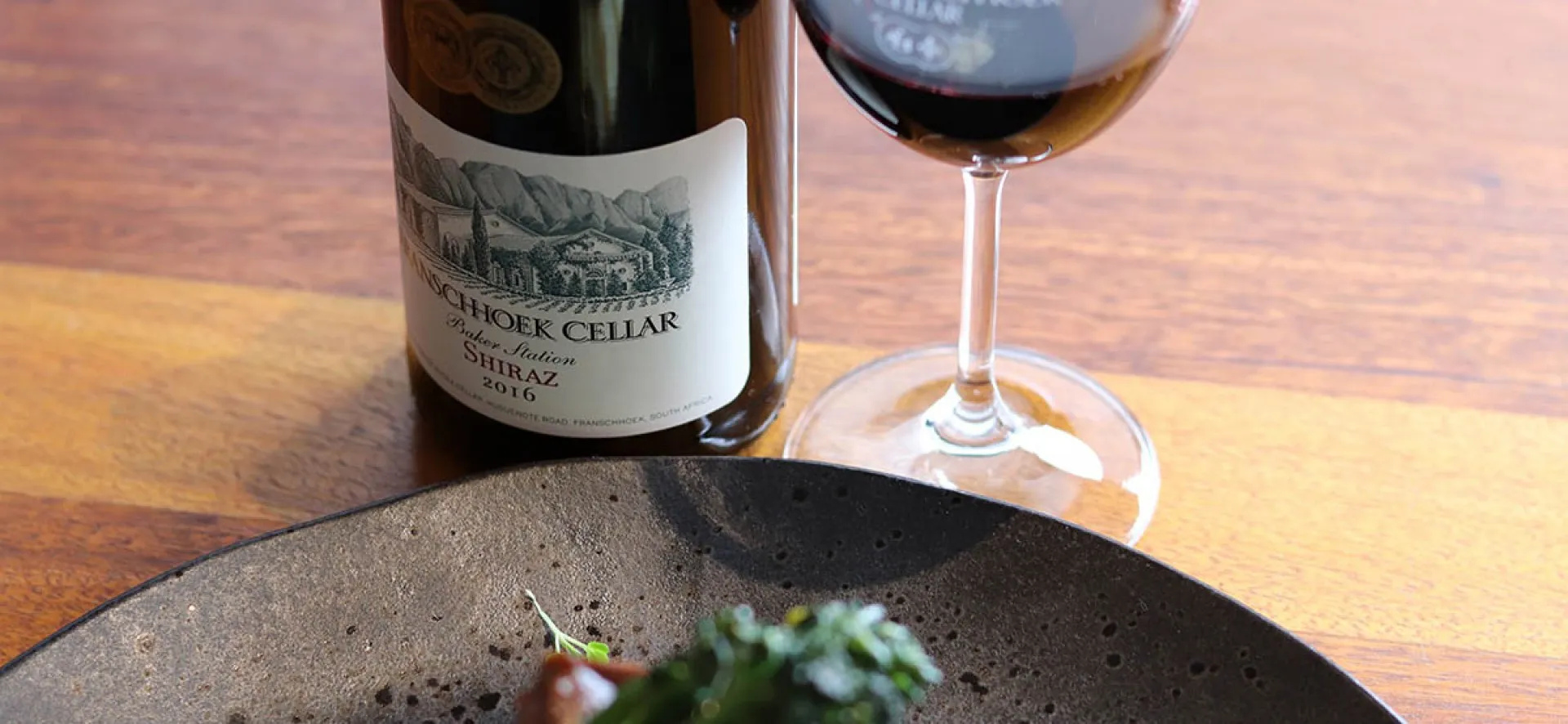 A feast of winter warmer dishes await at Franschhoek Cellar
While winter has been slowly but surely making its icy presence felt in the Cape, the kitchen team at Franschhoek Cellar has been cooking up a storm in preparation for a winter menu that will melt away visitors' chills, and resistance!
The new seasonal menu puts the spotlight on delicious winter produce and is packed with freshness and comforting flavour. As always, every item on the menu was expertly paired by the chef and winemaker with a wine recommendation to help visitors navigate through Franschhoek Cellar's extensive wine list and find the one that will fit their meal perfectly.
First up, Franschhoek Cellar's legendary snacks and tapas set a mouth-watering scene for a long lunch or hit the mark when you're simply looking for a quick bite. So do the hearty winter salad options - including the vegetarian deconstructed quinoa salad, and on the meatier side, vineyard-style chicken and sesame seared tuna salads. Or warm up with the delicious weekly soup, served with fresh bread and farm butter.
Mains feature sumptuous winter warmers like line fish with tomato, ginger and garlic broth, braised beef short rib, as well as chicken and prawn curry. Other favourites on the menu are slow-roasted pork belly, grilled beef fillet, mushroom tagliatelle and beer-battered hake. The burgers at Franschhoek Cellar never disappoint and are given a gourmet touch with tasty toppings and sides. Choose from the vegetarian, chargrilled chicken or cellar door beef burgers.

Franschhoek Cellar is a perennial favourite spot for kids, and not only because of the excellent covered and supervised play park. The kid's menu is unrivalled in its variety of flavourful and nutritious dishes. They can enjoy yummy homemade spaghetti and meatballs, fish goujons, a beef or chicken burger, pizza and much more.
The wine list includes the award-winning Franschhoek Cellar, Bellingham and Brampton ranges, while the artisanal beer garden offers the much loved Brampton Lager and Cape Weiss, as well as fantastic cocktails.
And for a sensational sweet ending to your lunch, the dessert menu features the decadent chocolate and macadamia nut brownie with ice cream and winter favourite sticky toffee pudding. Franschhoek Cellar's cosy roaster Grape & Bean also has a superb selection of freshly brewed coffees, cakes and other sweet treats.
So make your way out to Franschhoek Cellar this winter for a lunch that will warm the senses and delight the whole family. With a line-up of entertaining activities and winter culinary delights to thrill everyone's taste buds, there is no better place to fall in love with the chilly season.