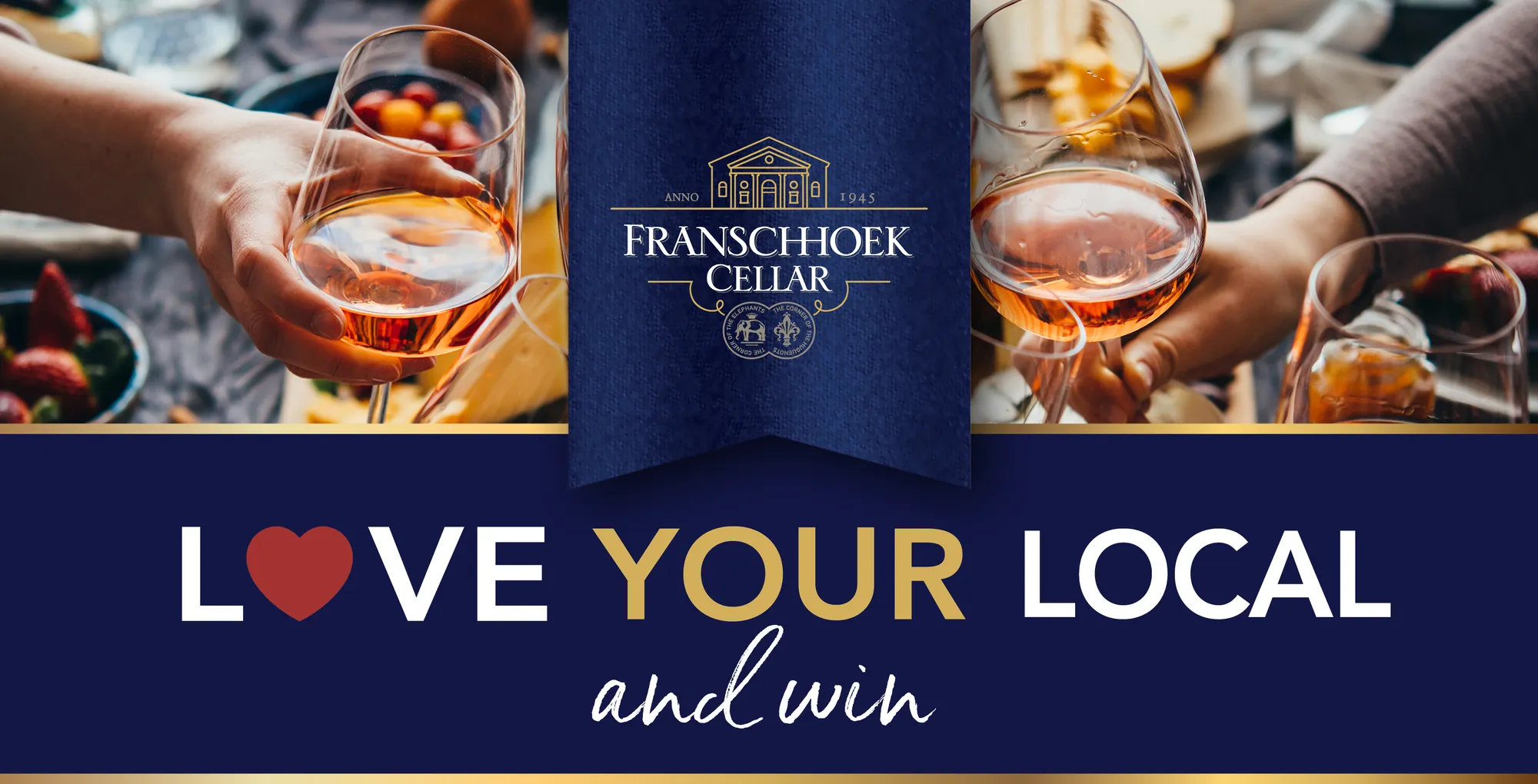 Celebrate your favourite local and get REWARDED
.
Franschhoek Cellar has always been driven to bottle all the Joie de Vivre that makes the Franschhoek Valley so magical, and in their unwavering commitment to support local, they want to get a taste of magic beyond their Valley… Franschhoek Cellar is set to shine a light on the local hotspots that bring so much joy to your communities.
You know the ambient little café that whips up an unforgettable brunch, the hidden jazz bar off-the-beaten- track that is home to the perfect burger, or the unassuming Trattoria that serves up the tastiest Italian fare.
They want to hear about it and reward YOU, with a years' worth of wine, and much more…!
So how do you WIN?
VISIT www.loveyourlocal.co.za;
VOTE for your favourite listed local;
Stand to WIN fabulous prizes, like a years' worth of wine!
Every month, Franschhoek Cellar will select 1 voter to win a year's supply of wine. The grand prize winner will be selected from the winning Local's list and will be whisked off to Franschhoek for a magical experience, a years' supply of wine AND R5 000 to spend at their beloved local. Ts & Cs apply.
Interested outlets who will like to participate can contact a Franschhoek Cellar Sales Representative at:
loveyourlocal@dgb.co.za
and consumers can visit
www.loveyourlocal.co.za
to learn more about voting